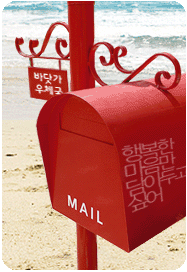 In My Mailbox
is a weekly book meme hosted by Kristi at
The Story Siren
. In My Mailbox explores the books that have been delivered to our mailbox on a weekly basis. Since I rarely receive books for review, unlike many other book bloggers, my In My Mailbox post will mostly contain books that I purchased, books I looted from the library and books I traded with friends.
This is my first time to join In My Mailbox so I'm very excited. This week had been wonderful week. I'm on vacation from work so that means no bonds, credit derivatives, interest rates and other financial products you can think of until 4th of November. Second, I have a lot of reading time on my hands, so yay! And finally, I had a bonus so the first thing I did after work was storm my favorite bookstore to scout some great books and I managed to buy a lot.

Bought From Bookstore
1) Jane Austen: Volume 1 (contains Pride and Prejudice, Mansfield Park and Persuasion)
2) Water for Elephants by Sara Gruen
3) The Bronze Horseman by Paullina Simmons
4) The Sugar Queen by Sara Addison Allen
5) Dead Until Dark by Charlaine Harris
6) Dark Lover by JR Ward
7) The Gargoyle by Andrew Davidson
8) Wuthering Heights by Emily Bronte
9) Jane Eyre by Charlotte Bronte
10) Lady Be Good by Susan Elizabeth Phillips
11) Duchess in Love by Eloisa James
Most of the books I've bought this week are authors who I've never read before so this will be pretty exciting. I'm excited to read Persuasion and Mansfield Park by Jane Austen, Jane Eyre by Charlotte Bronte, Wuthering Heights by Emily Bronte and The Gargoyle by Andrew Davidson.
So what books are in your mailbox for this week? Please leave a comment with either the link to your own In My Mailbox post, or share your In My Mailbox in a comment here if you don't have a blog. Thank you.