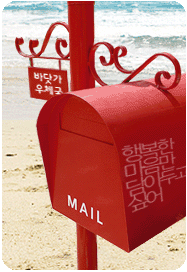 In My Mailbox
is a weekly book meme hosted by Kristi at
The Story Siren
. In My Mailbox explores the books that have been delivered to our mailbox on a weekly basis. Since I rarely receive books for review, unlike many other book bloggers, my In My Mailbox post will mostly contain books that I purchased, books I looted from the library and books I traded with friends.
It's been a long time since I last updated my blog with an In My Mailbox post and I apologize to my readers. I haven't been online recently with all the work that needs to be done especially during the last week of November. If you're into my line of work, you'll know why month-ends are always dreadful for us. But I'm so glad it's done. Anyway, after this, I still have two book reviews on my plate to finish (Catching Fire and Graceling). And I can't decide whether to start reading Harry Potter and The Chamber of Secrets by JK Rowling or The Lightning Thief by Rick Riordan. What do you think, guys?
Since I wasn't able to post an In My Mailbox post last week, I have compiled all the books I got from the past two weeks so this week's list will be huge. *laughs* All in all, I got twelve books. Half of which, I won in a contest at
Book Splurge
. Thanks CeeCee!♥
Books Won From Book Splurge (CeeCee):
From L-R: (Top Row) It's All About Us, The Fruit of my Lipstick and Be Strong and Curvaceous. All the these three books are written by Shelley Adina. (Bottom Row) The Spring of Candy Apples by Debbie Viguie, The Captain's Bride by Lisa Tawn Bergren and The Summer of Cotton Candy by Debbie Viguie
I actually only won the three books by Shelley Adina but CeeCee had been very gracious and added three more books. Thank you very much! I'll be posting my review of the aforementioned books once I'm done reading them.
Books Purchased from a Bookstore:
One of my favorite bookstores had a sale last week so I bought six books! I had a blast! But choosing only six books was a pain. I had to mull over which books I really wanted to read. It was really a tough decision but I ended up with these six wonderful books. I've been on a YA kick so most of these books are from the YA genre.
1)
The Summoning
by Kelley Armstrong
2)
Fire
by Kristin Cashore
3)
The Thirteenth Tale
by Diane Satterfield
4)
The Girl with a Dragon Tattoo
by Stieg Larsson
5)
Harry Potter and The Chamber of Secrets
by JK Rowling
6)
The Road
by Cormac McCarthy
So what books are in your mailbox for this week? Please leave a comment with either the link to your own In My Mailbox post, or share your In My Mailbox in a comment here if you don't have a blog. Thank you.